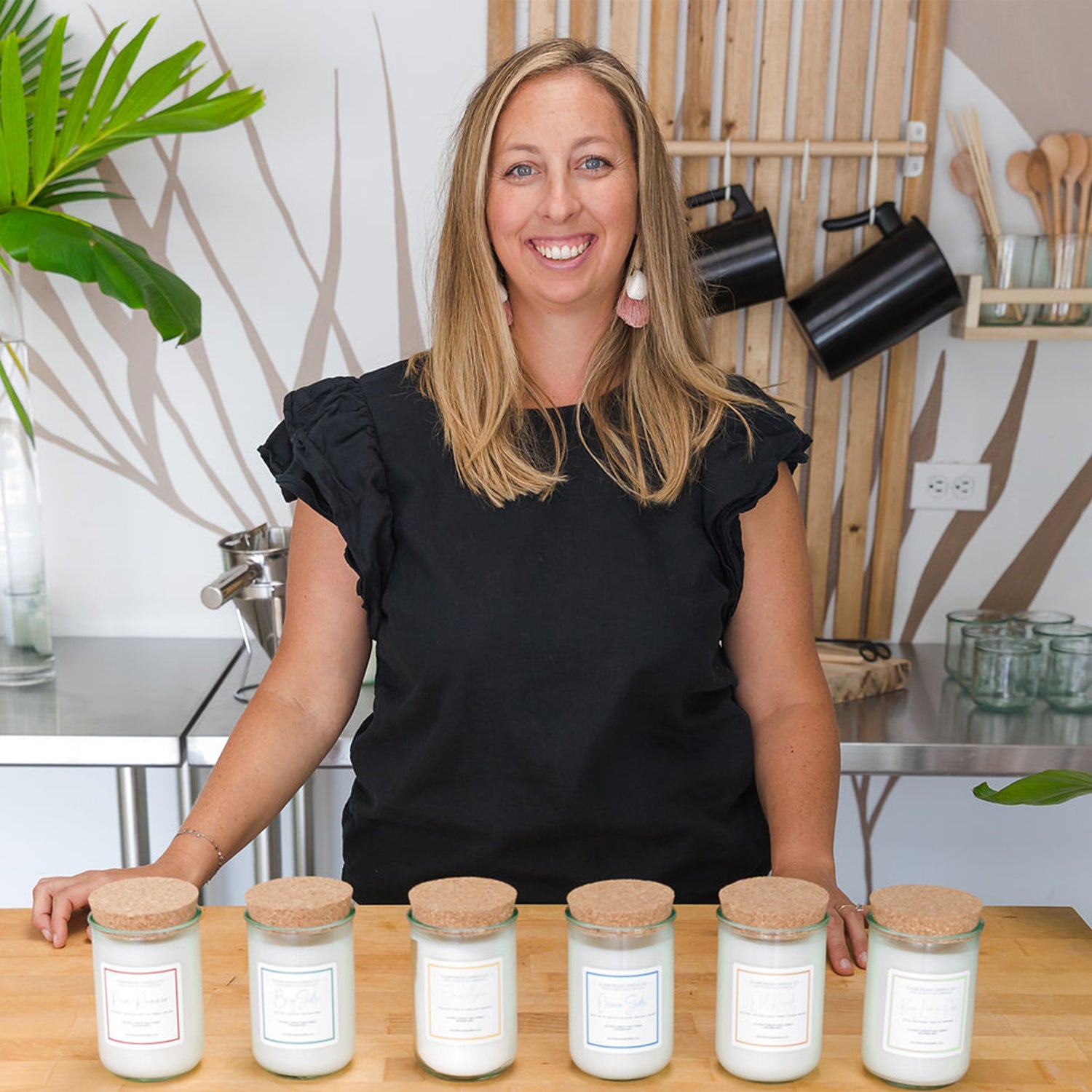 Jessica Ann
CREATOR
Hi I'm Jessica Ann. I'm a professional artist, boy mom and entrepreneur. I love taking a unique idea and turning it into a reality. In this case, our community lacked clean burning candles with local branding, so I learned how to make great candles and here we are! I wear a lot of hats here at our small business, but my main love is creating collections that remind you of our special little island here in Islamorada.
FAVORITE CURRENT SCENT:
Ocean Side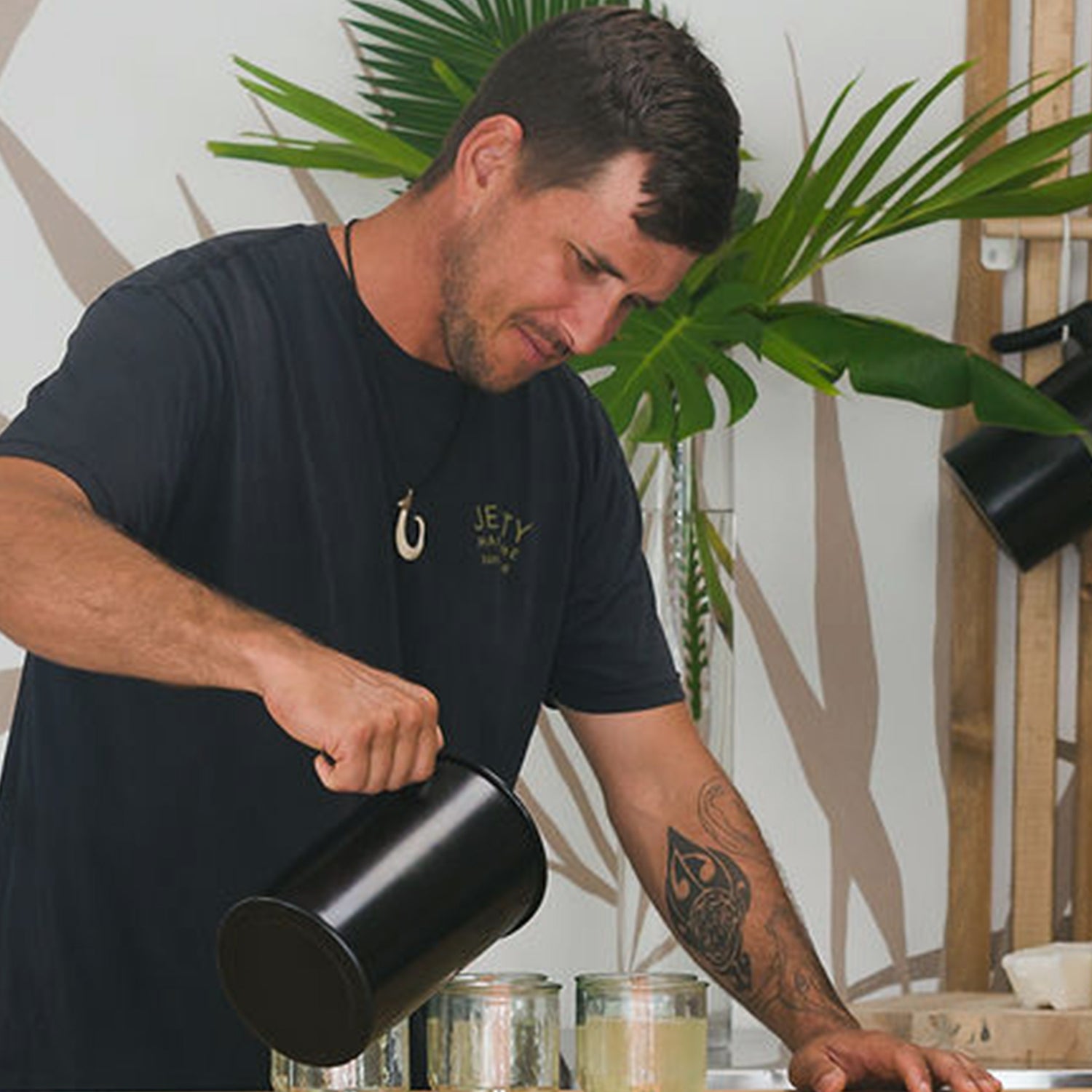 Chris
MAKER
Hi I'm Chris, husband and business partner of Jessica Ann. My job is all of the behind the scene tasks here at Islamorada Candle Co. Supporter of my wife and her love for creating, I am now the guy perfecting percentages and hand pouring all of our candles. Lucky for us, i'm a man of numbers, so working with candle equations came very naturally for me. I'm happily balancing my woodworking life with my new found enjoyment in candle making.
FAVORITE CURRENT SCENT: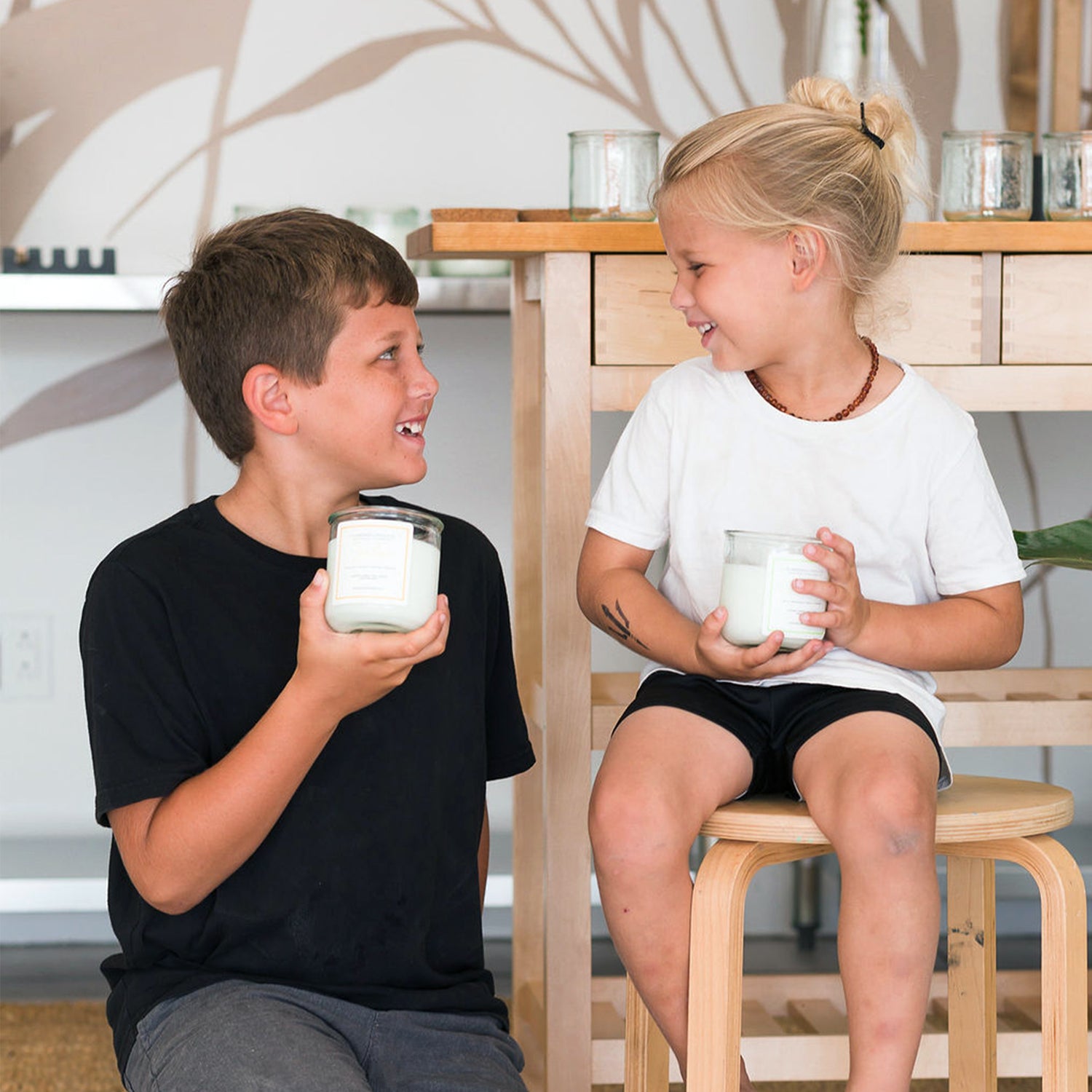 Griff + Bennett
TESTERS
Hi, Griff and Bennett here! We are the first testers here at Islamorada Candle Co. We get to sniff all the fragrance samples and help choose which will be used in our shop. Mom likes to mix up a bunch and then ask us "What does this smell like?"
FAVORITE CURRENT SCENTS:
GRIFF - Key Lime Pie
BENNETT - Sandbar